Why us?
Clients come to The House because we help transform their business and boost their bottom line. Success is what
we deliver for them:
Triple digit sales growth
Market leadership
Sales increases from day 1
Turned threat into growth
Made a yesterday brand relevant
Smashed email response rates
So, however you like to measure success, working with The House
will help you build a better, more profitable business.
Our results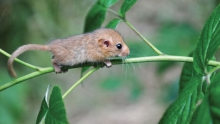 Showcasing what we do best
How our brand expertise helps businesses to grow
See more >
Our way
Building brands, building business
6 steps and a film that highlights some of our methods and tools
See more >
News and views
News, views and the odd opinion
News, tweets and a monthly blog about how brands build business
See more >